Retail Price
$7/Pack(2 PCs)

Wholesale Price
$6>=10 Packs
$5>=100 Packs
$4>=1000 Packs
$3.5>=10000 Packs
Arun KN95 Face Mask individual packaging for each 2 pcs, manufactures by Arun Industrial Co., Ltd (FDA Certified).
[Features]
· Individual packaging for each KN95 face mask, sealed, sanitize and safe during transits.
· Suitable for respiratory protection, filtering dust, haze, bacteria, droplets and other harmful particles in the air. It can only be used once and destroyed after use.
· Particle Filtration Efficiency (PFE) is >= 95%

[Authenticity / Certificates]
Passed the GB2626-2006, which is the standard of Respiratory protective equipment -- non-powered air-purifying particle respirator.
· The manufacture, Arun Industrial Co., Ltd, is FDA certified
Please check Certification tab for the inspection report of this KN95 face mask.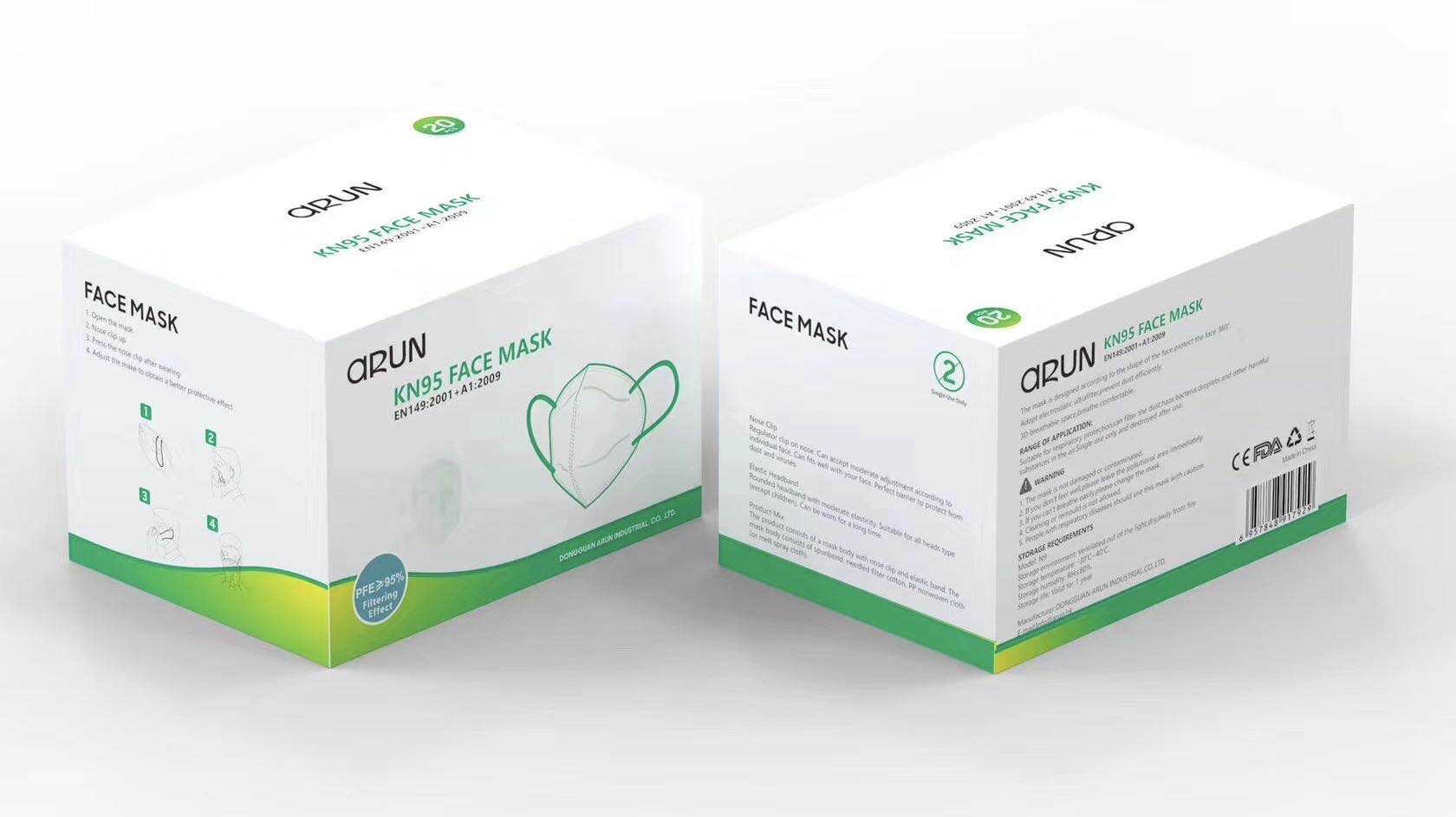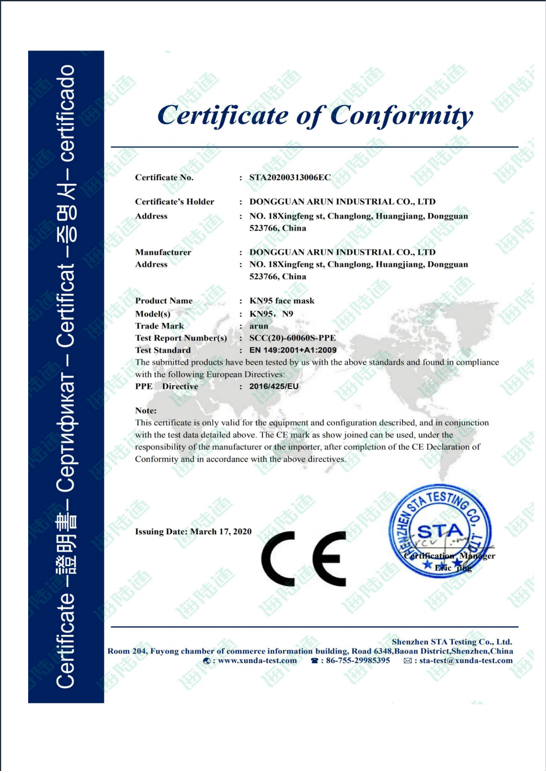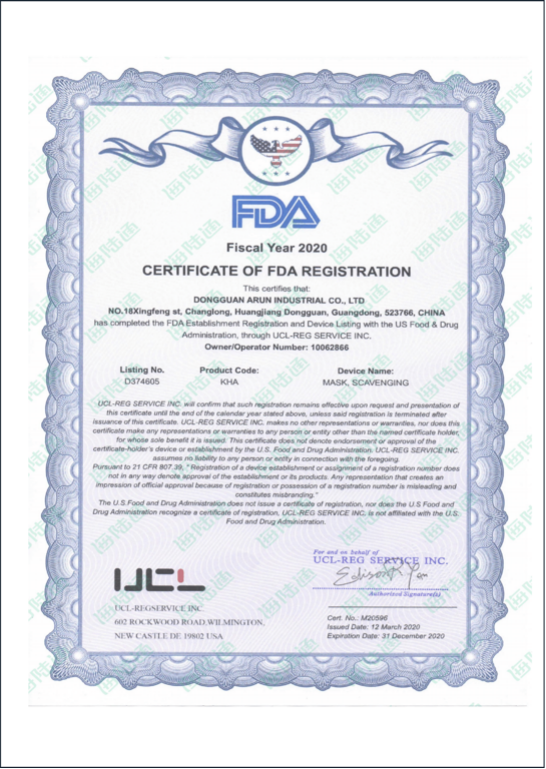 We welcome all Wholesale & Retail inquiries, please contact customer service

Tel:(949)346-8668

Email:info@huajianus.com
WeChat ID:
bidenwin2020