Product details:
Markrite 9500 N95 NIOSH respirators have 20 pcs in each packaging box.

[Features]
Makrite® 9500 Comfort Series is designed to protect workers from exposing to solid substances free of oil. The cone style of N95 mask is the most widely used mask in all work environments. These models have been designed to easily meet NIOSH's stringent approval requirements for breathing resistance and filtration efficiency.
? Exceptional inside filter for low breathing resistance
? Individually adjustable aluminum nose clip for excellent fit
? Ultrasonic welded head-straps for secure seal
? Optional one-way valve for easy exhalation
? High density urethane foam nosepiece for great fitness and worker comfort
N95 Particulate Filter (95% filter efficiency level) effective against particulate aerosols free of oil; time use restrictions may apply.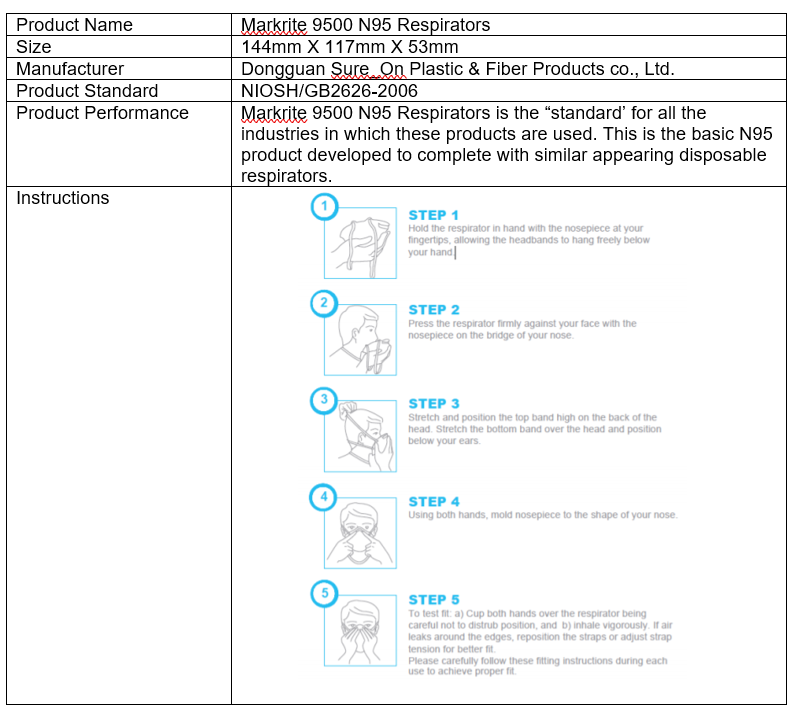 We welcome all Wholesale & Retail inquiries, please contact customer service

Tel:(949)346-8668

Email:info@huajianus.com

WeChat ID:
bidenwin2020